Happy Easter!
With baby number two coming very soon, I definitely find myself in the "nesting" phase. Washing onesies and blankies, sorting clothing by size, creating a registry (mostly for my own organizational reasons and to make sure we're budgeting for things we need!), and making sure everything is ready for when our little one makes their appearance!
This time around, since I have a little more experience navigating the world of baby gear, I've compiled a list of my favorite things from my first baby and with this one! I hope you find these suggestions helpful and if you don't see something on this list that you think should be, please leave your suggestion in the comments! If it makes a momma's life easier or more fun, I want it on this list! Also, I've thrown in some items that are conventional, and others that help us keep the most important thing; our Catholic faith, in our day-to-day as moms!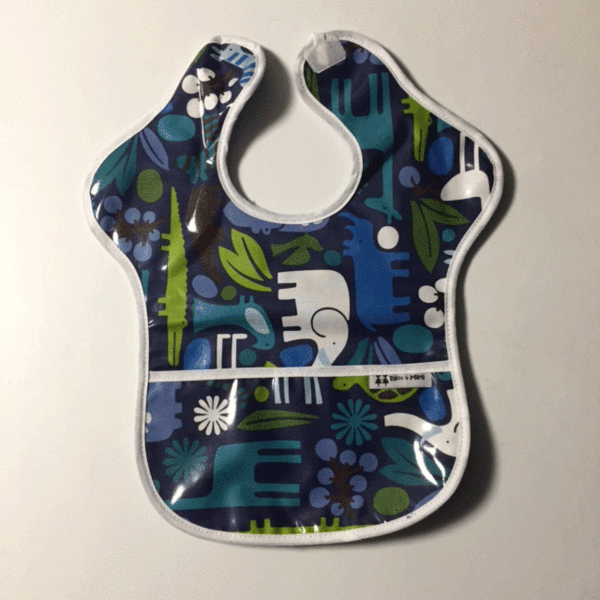 Image courtesy of www.rilosandmimi.com
Not only do they come in ADORABLE patterns, but they are made from non-toxic materials, are constructed super well, and have a washcloth material on the back. This allows you to double the bib as a wash cloth for post-meal messes. This will be fantastic to pack in the diaper bag without having to pack both a bib and wash clothes for clean ups! The price is also just right- $14 for a high quality bib. You can get yours HERE! They have other patterns and colors available, as well as other beautifully made baby goods!
2. Angelcare Movement and Sound Monitor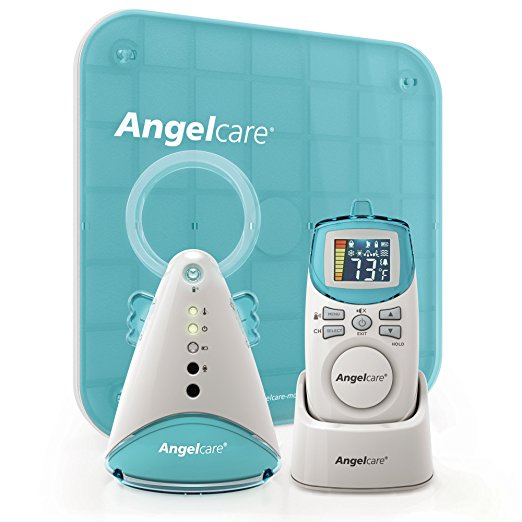 Photo courtesy of Amazon
This was a favorite with our first one, but I cannot recommend this product enough! The Angelcare Movement and Sound Monitor brought me such peace of mind when we brought our first home. As a first-time mom, I had trouble sleeping because I was worrying if baby was okay! This was especially true when baby had a cold or had trouble breathing, or any other health concerns. This would also make a generous gift for parents who are bringing home baby after a NICU stay, and would like extra peace of mind that their baby's safety is being monitored while they can get some sleep. This monitor has a motion-censing pad that goes underneath their mattress, and will sound an alarm after 20 seconds if it doesn't detect movement-including baby's breathing. Just a warning-it may need some fiddling to figure out what setting is best for your baby's mattress, so a few false alarms may happen. However, I found this item was TOTALLY worth the investment! You can find yours for a great price on Amazon HERE!
3. BOB 2016 Revolution FLEX Duallie Stroller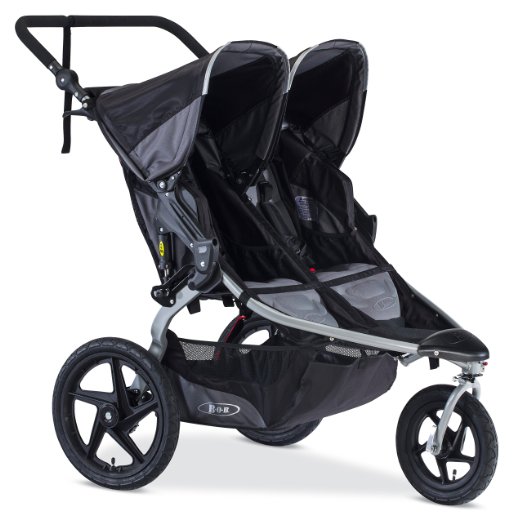 Photo courtesy of Amazon
While this is a hefty investment, we already know it will be worth every dollar after putting it together and playing around with it. Jogging strollers, even if you aren't a jogger, are much easier to push and navigate all over the place-whether it's on the sidewalk, over a curb or uneven sidewalk, in the grass, or on the trail. Definitely shop around for the best deal before ordering. We found that these strollers and other baby gear usually have great discounts in January pre-baby shower season! Just two months after we got ours on sale, it went up nearly $200 in price! Also, for the past few years, all models of BOB's double strollers have been super high quality, so if you don't mind buying one used or getting an older model, definitely do it to save money! I've also had good luck finding additional accessories for the stroller used at consignment sales/stores. Oftentimes, simply ordering a color other than black will save you money, too!
When purchasing this stroller, don't forget to factor in a protection plan and the approximate $50-70 you'll need for the adaptor bar necessary for attaching a carrier carseat. BOB makes various models to fit various carseats. Before purchasing your stroller, make sure it makes an adaptor for the carseat you have. If you're an Amazon shopper like me, you can find a BOB 2016 model HERE.
4. Beautycounter Baby Calm Diaper Rash Cream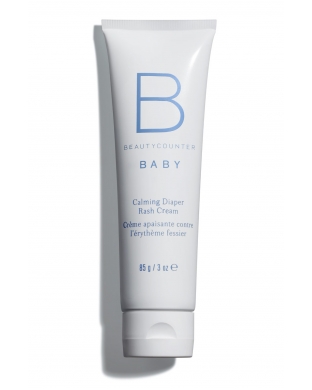 Photo courtesy of Beautycounter
Mommas, I cannot recommend the baby line from Beautycounter enough! I may be a bit biased since I'm a consultant, but I fell in love with these products before I began referring people to their high-performing, EWG-verified products. I have annoying eczema, so I can use their baby line on myself and our little ones without any worry about toxic chemicals or nasty reactions on my (or their) skin.
Their recently launched Diaper Rash Cream is soy, nut, and fragrance free. It's safe for cloth diapering, and its active ingredient of non-nano zinc helps reduce and prevent redness. A little goes along way! This product is also fantastic if you have issues with itchiness due to additional moisture and leaks from breastfeeding. If you'd like to check out this and other fantastic baby products, go HERE!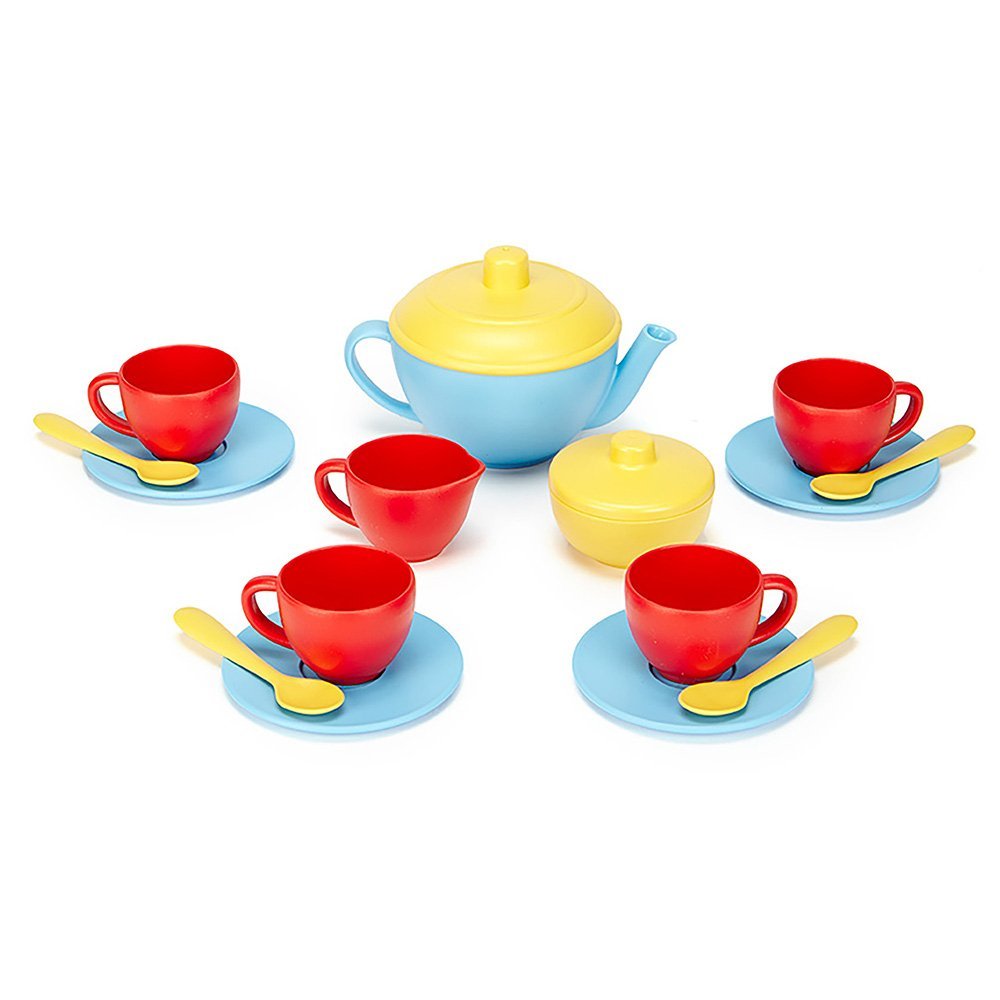 Photo courtesy of Amazon
Someone made a great suggestion to me that to ease the transition into a family of four, it's a neat and helpful idea to have the new baby "gift" something to the older child so they know they are very much loved and appreciated, despite how much attention the new baby is getting. For Easter this year, we got our little one this tea set and it has been a HUGE hit! Such a hit, in fact, that our little one was so obsessed she would NOT go to bed unless she could take a cup and saucer with her! Green Toys are made from recycled plastic, are food and dishwasher safe, and are free from BPA, PVC, and pthalates. They have several other high-quality and innovative toys, too! Like many of my favorite things, you can find this on Amazon HERE.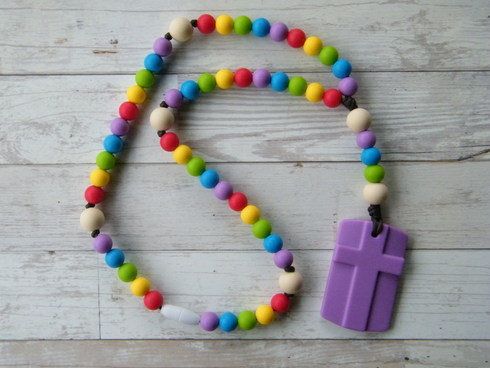 How adorable are these?! I so wish these were around when our first was born. Not only is it a great way to distract a teething baby, but it's also a great way to introduce little ones to the "Key to Heaven"! They also have decade bracelets and other adorable chewable items.
These Rosaries are made from soft, chewable, food-grade silicone, and beads are strung on organic cotton chord. All their chewable baby products are super durable, but accidents do happen, so please only use beaded baby products with adult supervision. They also offer FREE shipping on orders over $60! You can browse and shop HERE. This is an excellent idea for infant baptisms!
7. Catholic Baby's First Handle Bible and Baby's First Prayers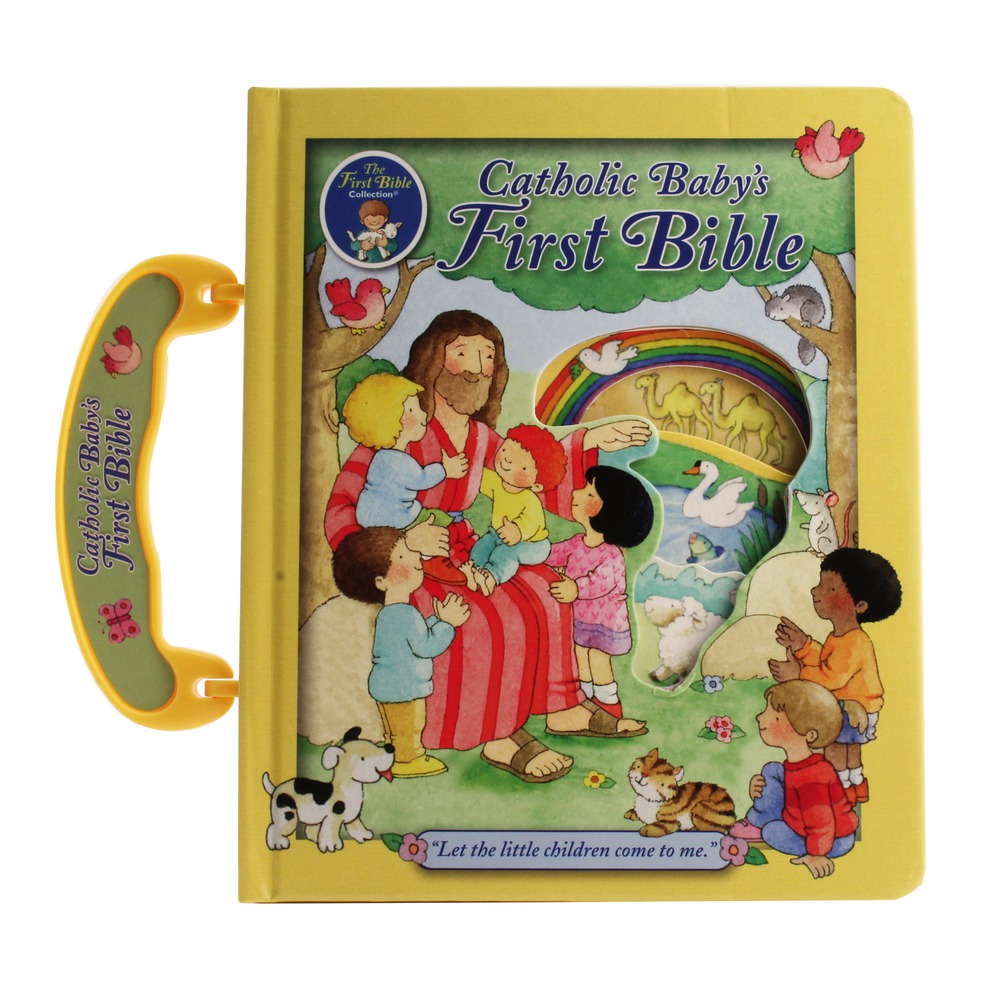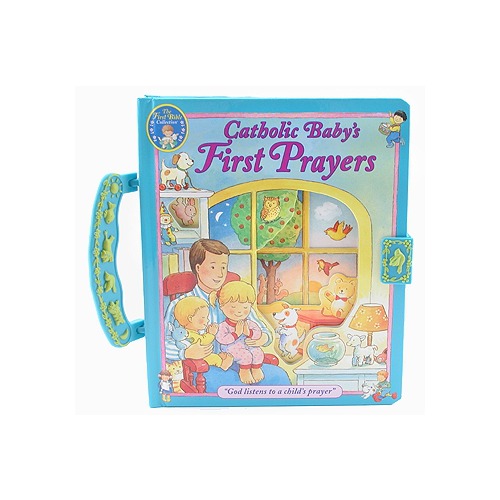 Photos courtesy of The Catholic Company
We were gifted these books with our first. We take them with us EVERYWHERE! The handle on the book makes it super easy for your little one to hold onto and take with them. They are also very sturdy and are easy to wipe off if your little one's have sticky hands. Our little one loves all the colors, layers, and textures! You can find your copies HERE. This is another excellent gift for infant baptisms!
8. Beautycounter Body Butter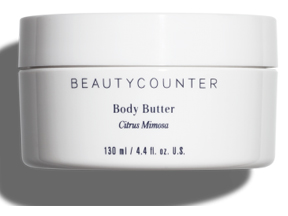 Photo courtesy of Beautycounter
If you're wanting something to pamper yourself while combating stretch marks, I LOVE this product from Beautycounter. Not only does it smell wonderful, it also adds wonderful nourishment and moisture to your skin. Pair this with Beautycounter's Baby Oil for extra oompf. All Beautycounter products are completely non-toxic and are scented using only essential oils. If you need someone to help you shop, message me!
9. The Catholic Feminist Podcast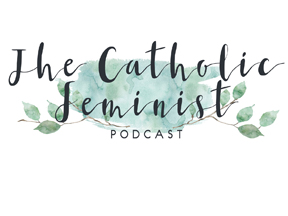 Photo courtesy thecatholicfeministpodcast.com
I've really started enjoying Catholic-inspired podcasts that I can turn on and listen to while playing with our little one or getting house work done during naptime. It has really helped me grow in my faith amidst my busy life as a SAHM. This one started a couple months ago, and has been very thought-provoking and enriching! You can tune in HERE.
10. Bundle Organics Pregnancy Wellness Tea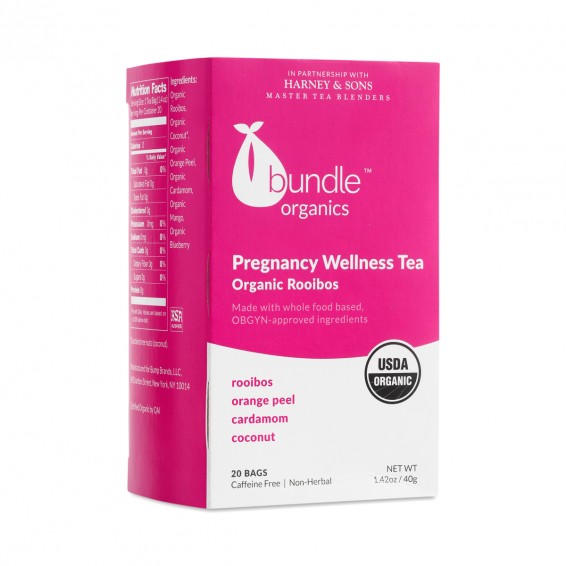 Photo courtesy of Amazon
This is a super flavorful tea that contains organic ingredients of Rooibos, orange peel, Cardamom, mango, blueberry, and coconut. The formula is USDA-certified organic, naturally caffeine-free, and OBGYN-approved for mom's wellness throughout pregnancy. It tastes great either hot or iced! You can find it for the best price HERE.
What favorites would you add to this list? Comment below!