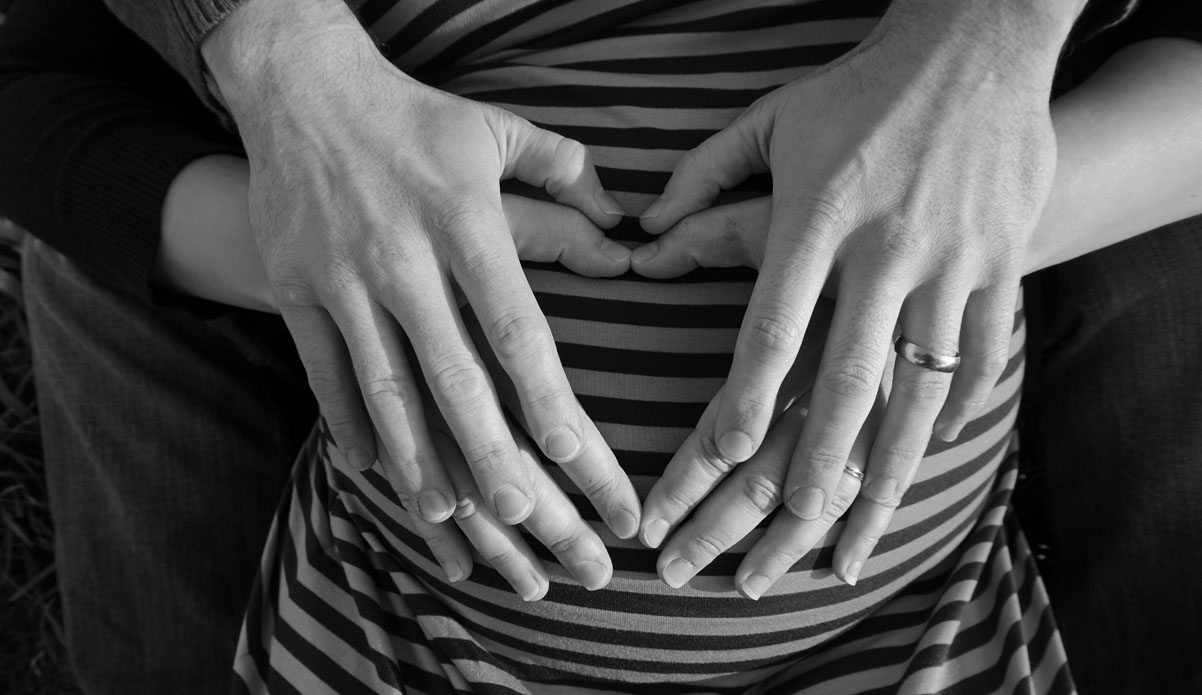 It is RAINING babies right now. Every where I turn, it seems another friend or family member is pregnant! I LOVE babies and we are so blessed to live in an age where there are so many thoughtful, useful, and clever gifts to shower on expectant mothers.
When I was pregnant with our little one, I found it SO overwhelming to build a registry. There is SO MUCH out there! We felt incredibly blessed that so many people wanted to come to our shower and spoil our family! During that time, my husband and I were in a tight financial place so every gift was very welcomed and NEEDED.
So, as I was researching item after item, I kept thinking to myself, "Will I actually end up using this or will it end up collecting dust? When will I need this item? Can I do without this item? Is there a simpler way of doing this baby-caring task that doesn't involve a big and bulky piece of equipment?"
As you go shopping for the expectant moms in your life, or if you are expecting a baby of your own, here is a list of thoughtful items I've put together that many of us don't know of or think about! In this installment, I will be recommending items for the expectant mother during her pregnancy. In part two, I will cover recommended items to put in a registry or give at a baby shower!
For moms during their pregnancy:
This book is AWESOME. A friend recommended this to me and it was a life and money saver! They come out with a new addition every year so it is up-do-date on all the latest trends and products in babyland. It contains honest reviews and safety ratings on everything from baby-wearing wraps to diapers to cribs to strollers, etc. The main thing I loved about this book was that it's main goal was to help you save money by simplifying the baby gear buying process so you don't overspend on things you don't need, and when you do spend money, it's money well-spent. This makes a great "Congratulations, you're pregnant!" gift!
2. Hallmark Gift Card
Moms, let's be honest. We are SO sentimental and thoughtful. It's one of the amazing gifts God gave us as women! When I was expecting, I wanted to catalogue every milestone and sentimental moment! It only got more intense when baby was born! Hallmark has some BEAUTIFUL gifts and creative ways to memorialize the motherhood journey. I love their picture frames for holding ultrasound images and I really love their archival and acid-free photo albums. I REALLY love their beautiful and thoughtful Baby's First Year books! We have this one and just love it! It even contains tailored pages for mom's whose babes are growing in their hearts instead of their wombs!
Also, if you are thinking about making a creative birth announcement for baby's grandparents, you can surprise them with this really neat story book where the grandparent can record their voice, reading the book to baby! There are many other titles to choose from.
3. Pool Membership
Find out where the expectant mom's local YMCA or health club is and offer to buy her a pool membership for her pregnancy. When I was pregnant, it felt SO GOOD to walk in the pool when my legs were tired and swollen from being so pregnant-especially in the final months! We were strapped for cash, but felt it was necessary to keep me healthy and sane during the last trimester.
4. Pregnancy Journal
A friend of ours gifted us with a pregnancy journal so that I could catalogue every emotion, thought, discomfort, health concern, baby movement, etc. I love reading over it and know I will look back at it should we find ourselves blessed with another pregnancy! It is also a thoughtful way to remind the mom-to-be that her journey is so important and sacred!
5. Pregnancy Devotional
Motherhood is physical, emotional, and also very spiritual! Here is a BEAUTIFUL testiment to the sacred vocation of motherhood. It can be read as a devotional. My brother gave this to me several years ago and I loved reading it in the months and days leading up to our baby's birth. I found it comforting, encouraging, empowering, and so relevant-even though it was written over fifty years ago! Here is the link so you can view and print it off for free!
How to Have a Baby, by April Oursler Armstrong
Another beautiful devotional I found was A Catholic Mother's Companion to Pregnancy: Walking with Mary from Conception to Baptism. I didn't find it in time to use it myself, but it looks really neat. If you get it and try it, let me know what you think!
6. Massage Gift Certificate
When our baby was born, my neck and shoulders became SO sore from bending over and admiring our newborn and from breastfeeding. My husband is very good at giving shoulder rubs, so thankfully I didn't need the skills of a professional masseuse. Not all moms are so lucky! A massage certificate for her to use before or after birth is a great gift! It doesn't have to be a long massage-even a 15 minute chair massage at those walk-by masseuses at a shopping mall work great!
7. Hospital Self-Care Kit
Labor can be very unpredictable, so no matter how long the hospital stay is, here are some thoughtful items to put together for the mom-to-be so she can feel loved and pampered-even during delivery and recovery!
-Cozy slippers or socks with bottom grips
-Non-scented chapstick or lip gloss-I LOVE Waxelene-you can find this at Whole Foods. It is safe for everyone and is all-natural
-Green Tea packets-this is safe for pregnant and nursing mommas. A hot cup of tea during my recovery was so nice! Not every hospital cafeteria has this.
-Hair head bands with grip-my hair was a mess during and post-birth, and having a working hair band to pull back all of the fly-aways was so nice!
-Hair ties
-Soft bathrobe (if mom doesn't already have one)
-Fragrance free lotion-Hospitals can be very dry and this is something that can be used to rub on sore feet and calves pre/post-birth
-Large water bottle with straw-Sometimes the nurses don't refill your water as quickly and as often as you like, so having a large container to keep you hydrated is very necessary! The straw makes drinking easier while you're in labor and need the use of your arms!
-Large pack of sensitive and fragrance-free diaper wipes-No body tells you what a mess birth can be...um....down there. So having wet wipes on hand to keep you feeling fresh and clean is really helpful! These are also great for cleaning up messes, washing off make-up, etc.
-Maxi-pads-See above reasons
-Writing pens
-Pack of Kleenex
-Mint Sugar-free gum
-Throat lozenges-because the hospital can be very dry
-Contacts case and solution, if they use contact lenses
-Small bottle of hand sanitizer
8. Organize a Meal Train
Once the new proud parents and baby are home and resting, it is a HUGE relief not having to plan and prep meals. You can use an online organizer like http://www.takethemameal.com/index.php to plan a meal schedule so friends and family can pitch in a meal or more during the first few weeks after baby arrives!
Tips: Make sure to check in with the parents-to-be to find out any dietary needs, a drop off location, best times to drop off, and a contact phone number. Also, be sure to confirm that it's okay to give out their address. This meal organization site is password protected, so only those given the password can see the meal recipient's contact info.
*I do not make any commission from these recommendations. I am just passing on my motherly advice!