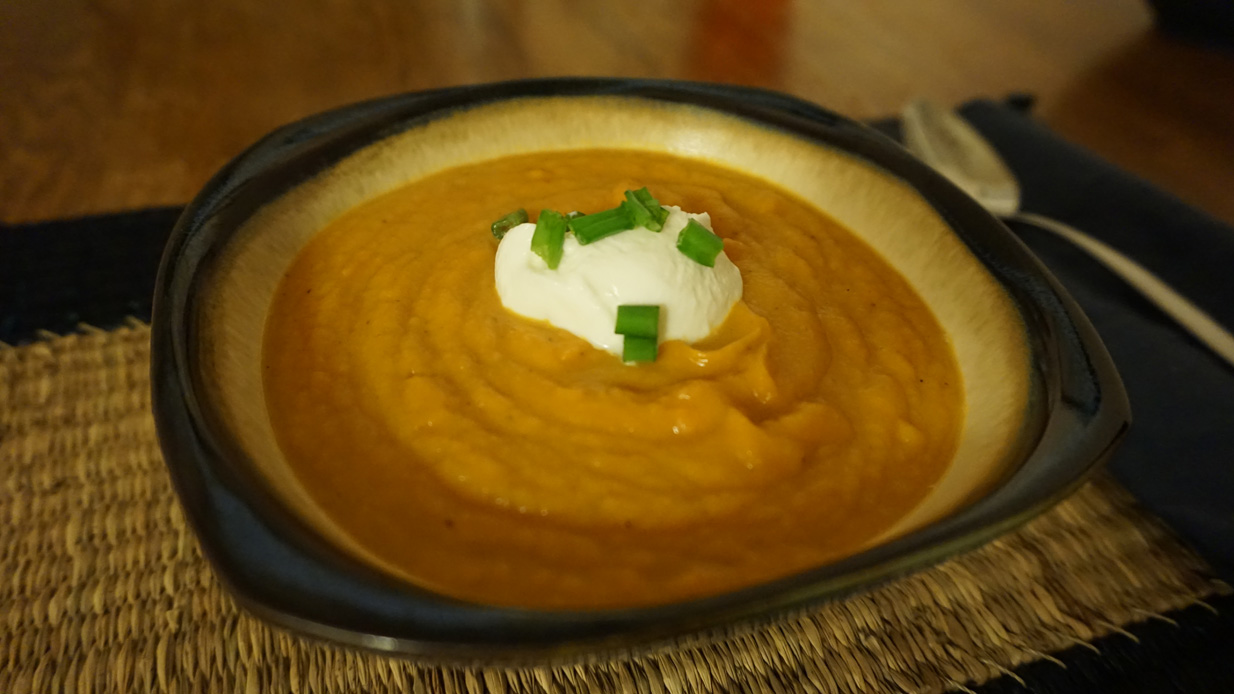 We're in the dead of winter and if you're stuck in the Midwest like me, our winters feel sooooooooo long and cold! This soup is a comforting treat that will make you feel so good! There is no cream involved, yet this soup has a texture like a bisque.
This soup is loosely based on a pumpkin soup recipe that I tried years ago, but because I had a hard time finding pumpkin purée without any added sugars or preservatives in it, I used butternut squash instead. I also added a little more of this and a little more of that....and eventually this recipe came out of it. I hope you enjoy it! Another added plus is if you keep the spices and salt out, your baby might love it, too! Ours sure does!
You'll need:
Cooking pot
Caserole dish
Blender or food processor
2 tbs. coconut oil (if not, olive oil will work)
1 1/2 c. diced Vidalia onion (Vidalia onions are naturally sweet)
1 medium-sized butternut squash, baked to soften
2 cloves garlic
2 tbs. Paprika
1/4 c. chives, chopped
1-2 tbs. Oregano
4 c. vegetable broth, low sodium, no sugar added
2 c. carrots, chopped
1 c. Greek yogurt, for garnish (Avoid if you don't want dairy)
Ground black pepper
Salt
Wash and slice open butternut squash length-wise and scoop out the seeds. Lay both halves face-down in caserole dish with 1-2 cm. water in the bottom. Place in oven for 1 hour and 15 min. at 400 degrees or until the insides are completely softened. Set aside to cool a bit.
In cooking pot, place 2 tbs. coconut oil and bring to medium heat. Add diced onions and minced garlic cloves. Sauté until golden-brown.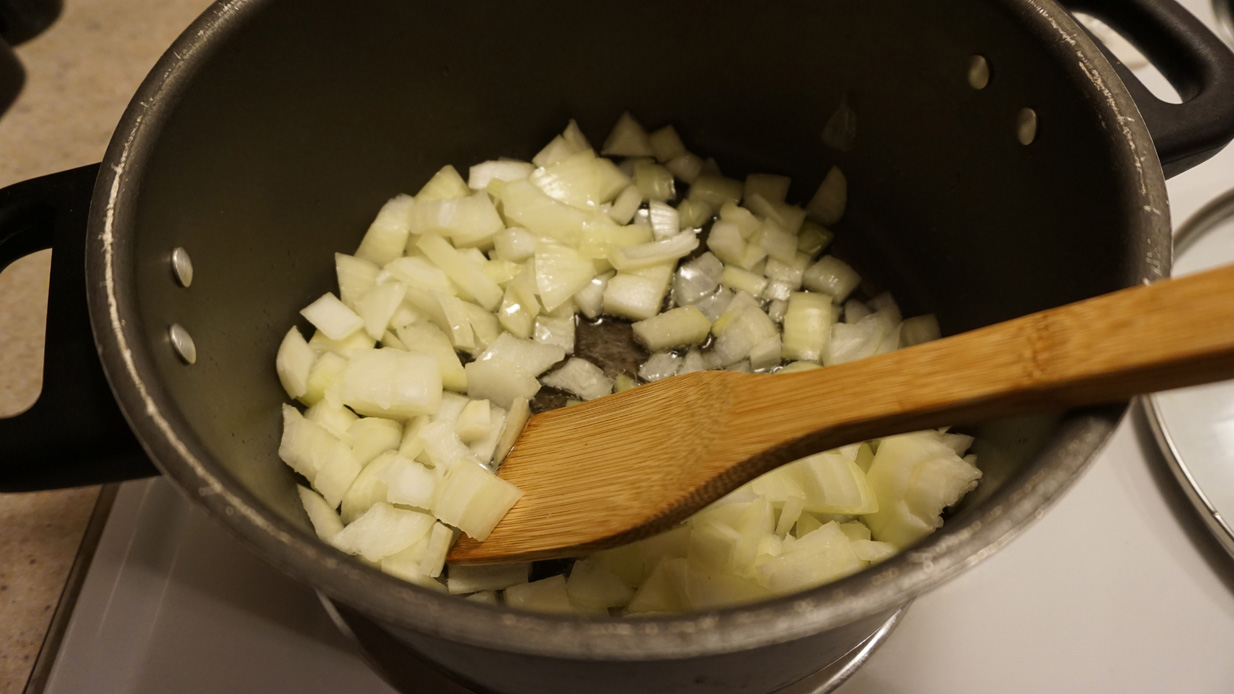 Add in 4 c. broth and bring to simmer. Scoop out the squash and add to the pot. Then add carrots, chives, and Paprika. Simmer until carrots are softened or approximately 20-25 minutes.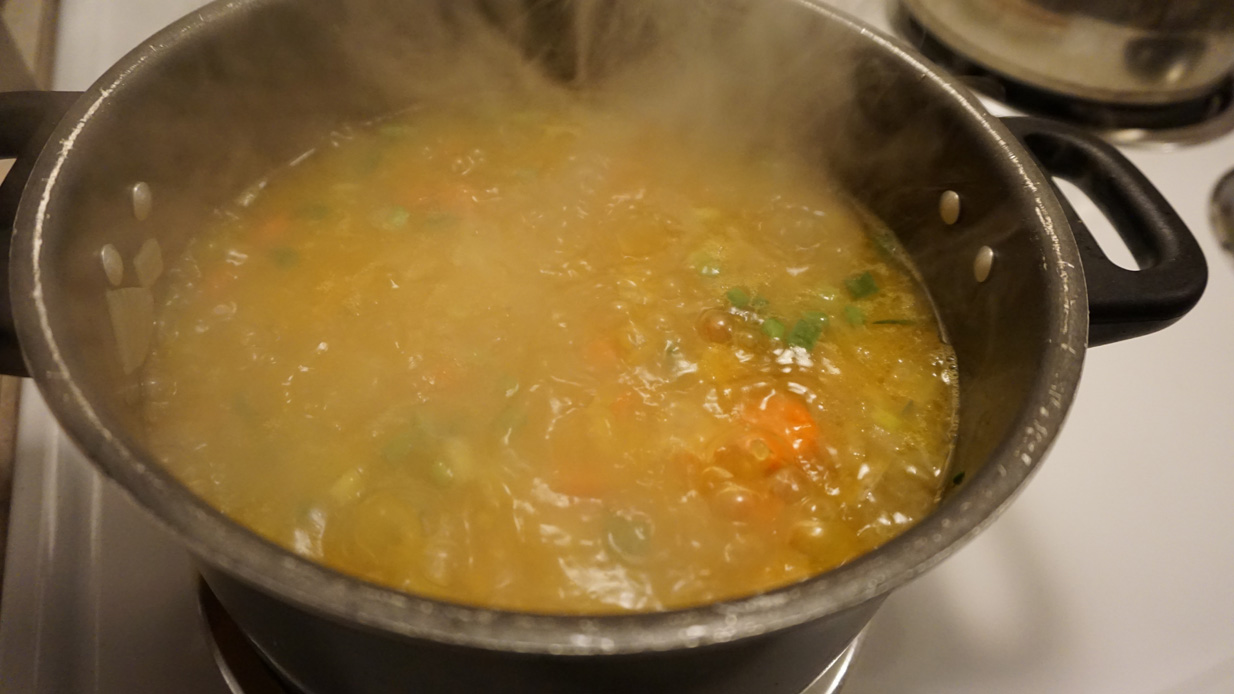 Allow soup to cool slightly so it is not dangerously hot. Place in blender and purée. Serve immediately. We like to enjoy this soup with grilled turkey and avocado sandwiches!
To garnish, place a dollop of Greek yogurt and diced chives on top. Add salt and pepper to taste. This soup makes about 6 servings/bowls. Enjoy!
Hint: this soup is also excellent as a cold soup in the summer time!